6 years and counting!
I have had the honor and pleasure of helping people from all walks of life, all over the world, to achieve their goals and make positive changes. Don't just take my word for it - read what my clients have to say about their experiences. These testimonials are a testament to the dedication of my clients, and the transformative power of manifestation coaching and energy healing combined.
"I am matching my previous salary, working half the hours, doing a job I love"
Working with Grethe changed everything for me. I am a former preschool director turned holistic health coach. When I reached out to Grethe I was in the beginning stages of starting my health coach practice. I was struggling with low self-worth and nervous about networking.
She offered a new perspective on the areas I was struggling with and helped me face my issues with compassion. She guided me through the healing process, holding space for the emotions and memories that needed to be addressed.
As a result, I now match my preschool salary working half the hours in a health coaching job I love and continue to build my business. I confidently put myself out there, I speak at events, I network, and I enjoy it! I feel worthy and have no problem charging my worth and asking for money. I am so grateful for the work I did with Grethe and the transformation it has brought to my life and business.
Heather
Holistic Health Coach, Florida
"I got a new job that is more aligned with my values and that pays better"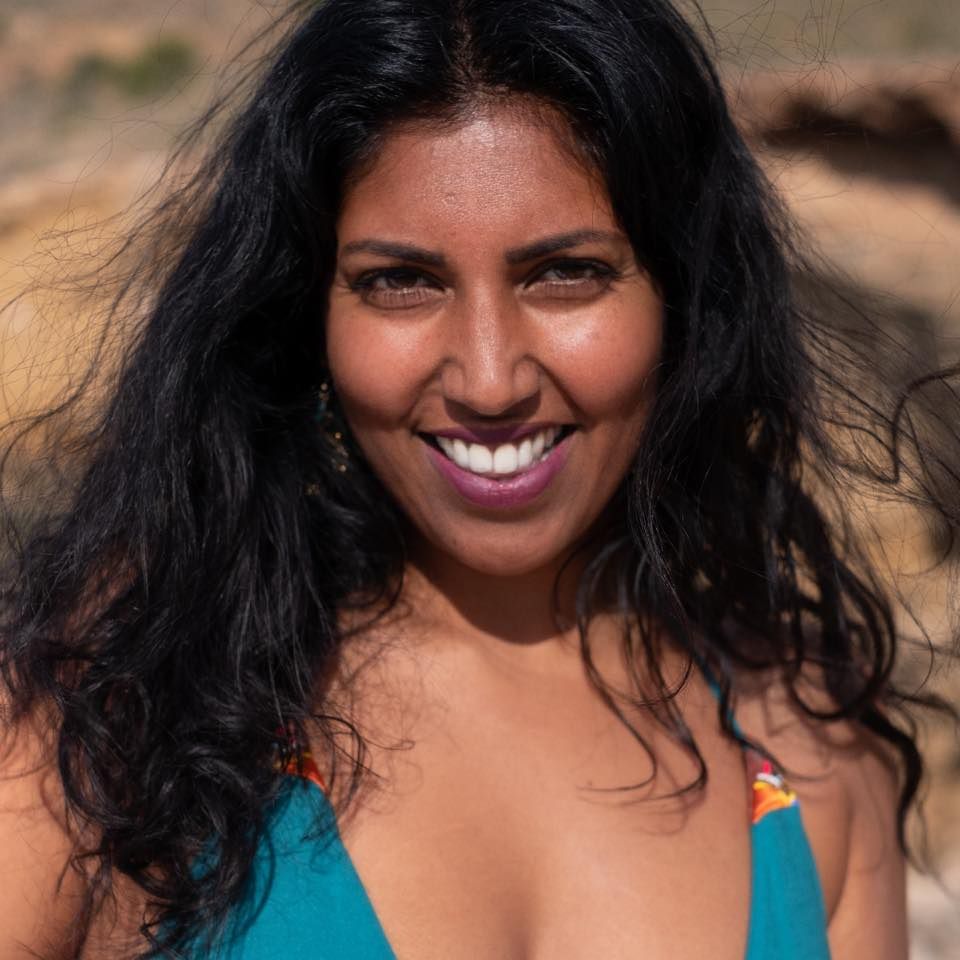 "I manifested an amazing freelance offer and grew my business"
"I struggled with asking for money. Now I am billing all the work I do, even work that I previously did for free!"
"I lost 15 pounds and quit a medicine"
Jo
Seamstress, Florida
Grethe was recommended to me when I was at a very low emotional point in my life. It appeared I had everything in life: I was retired, had enough money and a husband who loved me. But I was not happy, and I wasn't sure why.
Grethe is so easy to talk to, she immediately put me at ease. As I began to describe what seemed like unrelated problem areas in my life, she began to really know me, and made sense of my jumble of issues. Through her many modalities she helped me let go of long-held beliefs that were making me miserable. Sometimes I cannot even put into words what I am feeling, but with her amazing empathy, she knows what is wrong and how to help me fix it.
I don't understand how she does it, but the changes she has helped me make have transformed my life. I have started eating better, have lost 15 pounds, and have eliminated one of the antidepressants I've been on for over 10 years! There is still more work to do, but after a session with Grethe I am on a positive high for days. The most valuable result of working with Grethe is the feeling of hopefulness. Whatever struggles I am going through, I know she will help me identify what is blocking me from achieving my desired outcome, and together we will work out a plan to smooth the path ahead.
"My back is healing and I sleep better"
"Finally, I can feel again"
"Body Code helped me heal from seizures"
"From heartbreak to honeymoon"
Madison*
Geologist, Canada
In August 2021 I ended a long-term relationship relating to a breach of trust. It was a difficult time when I realized that this relationship was actually what my negative self-thoughts and beliefs believed I was worthy of. I had heard of Grethe's work through a friend who talked about how great her "find the man of your dreams" course. I signed up because I wanted to really delve into what was preventing me from being open to my real partner.
In my time working with Grethe, I am amazed at the what we've helped me process and heal. She is a true conduit, helping transform and transmute the energy that arises. She is equal parts strong and gentle, neutral and non-invasive, and a safe space to express emotions and heal. My work with her has profoundly helped me heal root traumas and self-limiting beliefs. I'm realizing the ways in which I have built up inner walls over my lifetime, and beginning to understand what self-love and self-forgiveness really feel like.
Since working with Grethe I've noticed a shift in:
I met a new man! He is exactly what Grethe helped me envision when we created my relationship goal!
My relationship with my family, especially my own Mother
I am freer and more authentic in all my relationships
I'm releasing the need to take on the energetic burdens of others
Learning how to honour and put in place boundaries, with myself and others
And bought my first place by myself
Grethe is helping me break down my own limitations. And in time I find myself understanding what strength in self feels like. I'm so grateful for the work we do together and how Grethe helping me remove 32 years of baggage and burdens.
This work has been incredible and has fundamentally made a huge difference in my life. As a result of our work together, I am more open to a relationship now than I have been and my heart and pussy wall feel whole again.
"I now feel prepared to embrace a meaningful relationship."
"I finally attracted a good guy!"
"Grethe helped me manifest my dream relationship!"
"When I changed the way I look at myself, I finally found my dream partner"
"Increased self-love and a boost in productivity!"


I am a high achieving business owner and divorcee. I was struggling with feelings of hopelessness around romantic relationships for the last few years. These feelings really felt like a block from allowing me to meet someone special. This is when I connected with Grethe and went through her "Becoming your dream partner's dream partner" program.
Even after the first session, I noticed I felt generally happier and relieved. Now, I have an even healthier mindset. I find myself treating me better, speaking to myself in a loving and caring way. This has allowed me to repair interpersonal relationships and build on healthier friendships. I am also seeing positive results in my business! After releasing my heart wall, I have had an overflow of energy and inspiration that has allowed me to take the necessary steps towards expanding the services I offer.
I'm so happy and grateful to work with Grethe. She's incredibly efficient, making the most value of my time.
Samantha*
Business Owner, USA
"I quit a 40 year smoking habit in one session!"

I have been smoking for 40 years. I have tried to quit multiple times and I managed for a while but I started smoking again every time.
After hearing about a client of Grethe´s who quit her tobacco habit after only one session I decided to give this a go. We did one session with PSYCH-K and Emotion Code.
I quit immediately after the session. It was so easy, easier than ever before. It feels like I have never smoked at all. The cough I had for a long time is also completely gone.
I downloaded an app that tracks how much money I save for each day that I am not smoking. It is so motivating and I just bought an iPad with the money saved. Thank you!
Lisbeth
Carer, Norway
"Now, I am happy, energetic and full of life"

I am a supply chain consultant working and living in Oslo. I was struggling with anxiety, fear, lack of energy and lots of negative emotions. Working with Grethe was an exceptional journey. She understands the person who I am well and read in to deeper problems rooted in me. After Working with Grethe, now I am happy, energetic and full of life. I gained a new perspective to the way I look at my problems and now turn them to opportunities. I really recommend working with her as it will be a great journey.
Nadeeshani
Supply Chain Consultant, Norway/Sri Lanka
"I feel lighter and my relationships feel more connected and meaningful"

I love my sessions with Grethe because she creates a space where it feels safe for me to be open and vulnerable. At the same time, I only share what I am comfortable sharing. The modalities she uses makes it possible to heal and process without sharing when that feels right. In the short time we have been working together, I have already noticed improvements in both mental, emotional and physical issues. I used to be bothered by very negative self- talk and negative thinking. Now it is as if there is a barrier between me and those negative thoughts and they can't reach me anymore. I have noticed a new flow in my life, my friends tell me I feel lighter and my relationships feel more connected and meaningful. I look forward to continuing on this journey and experiencing the effects of reprogramming my point of attraction to match what I want.
Lillian
Burlesque dancer, Norway
"I am more at peace and my anxiety has shifted to excitement"
Grethe is amazing. Her energy and kindness is contagious. She has an ability to make one feel comfortable and safe, but still she always finds ways for you to explore even deeper emotions. I am a true believer that what you think you become, what you feel you attract. When I had my session with Grethe, I was really anxious about lots of things. Grethe helped me remove blockages that made me see more clearly and not focus on these anxious feelings. My heart got lighter, and my focus shifted. Now I am more at peace and my anxiety has shifted to excitement.
Marit
Social Worker, Norway
"Very Effective."
I feel that emotion coding is very effective for a few reasons. The first one is that the energy you put off will target the emotions itself and you don't have to think of them on your own. Secondly, after you are made aware of the negative emotions you can then work with your counsellor to accept that they are there and then to also process them out of you by means of magnetism.
Bethany
Owner of Court of DeLuna wedding venue, Florida
"Transformational"
I recently had the privilege of experiencing Grethe coaching, and it was transformational. With her perceptive yet gentle approach, she quickly attuned to my energy and distress with incredible accuracy. She's a beautiful human being with great gifts. I feel truly fortunate to have encountered such an amazing individual with so many incredible talents.
Irene
Marketing specialist, Israel
"I am so glad I found Grethe!"
I am so glad I found Grethe! I wanted to work on releasing my heart wall and trapped emotions but Grethe can do so much more than that! She also incorporated PSYCH-K® in my healings and worked on my relationships. Her great personality, her ability to listen, her organizational skills are incredible! She also very generously share very valuable resources for your further development and personal growth. I highly recommend Grethe if you need comprehensive work with your energy field!
Aida
Nurse, Florida
"Now I know I am living my best life"
Grethe is absolutely a phenomenal person to work with! She is open minded, non-judgmental in any way, and is 100% relatable. To me that is all the really matters in someone that you'll be open and vulnerable with. She gave great insight and really helped me balance using various tools, such as PSYCH-K® and Emotion Code. There was so much to me that I didn't even realize was blocking me. Now I know I am living my best life and I enjoy seeing how everything unfolds just perfectly!
Carrie
Tarot reader, USA
"Grethe helped me open doors that lead to better health as well as better financial positions"
One of the things I liked the most while working with Coach Grethe was the fact believing in myself and the Law Of Attraction! Grethe helped me open doors that lead to better health as well as better financial positions. The universe is watching and listening. Ask and envision the things you want in life. Take the appropriate steps needed to bring those things to fruition. Let the universe help you. I testify that the services offered to me are genuine, and I look forward to more of the positive things that a better planet with better people has to offer.
David
Health professional, Florida
"A
mazingly effective healing experience

"

I absolutely loved my session with Grethe! Her unique style made for an amazingly effective healing experience. I highly recommend working with her!

Jennifer
Corporate trainer, USA
"Extremely helpful!!!"
Helped me with my daughters issues after coming home from the hospital and I saw changes immediately! Will never forget this experience
Mandy
Stay-at-home mom, USA
"Amazing job"
Grethe made a post early Friday morning as soon I opened Facebook I saw it and decided to comment.
I am so happy i did... I am still in shock or what she picked up and how true my life feelings that were trapped were released.
Amazing job, Grethe.
Jessica
Confidence Life Coach, USA
"Now I can finally move on..."
What an amazing tool! 🤩🙌 I experienced the conversation with Grethe as an effective and gentle way to get to the core of my challenges. She was calm and pleasant and made it safe to talk about challenges, while I found it constructive and liberating. It helped me find solutions that were "spot on", exactly what I needed now. Before the conversation I felt stuck, now I can finally move on…
Thank you very much!❤️🙏⭐️
Anne
Life Coach, Norway
"
Highly recommended!

"

Grethe is a wonderfully skilled coach. She has a calm energy and voice. She made me feel safe and guided me through a great session. Highly recommended!

Julia
Nursing student, Norway
"

A very special girl has come into my life

"
Hi coach Grethe, I wanted to give you an update because I need to tell someone! I hope you've been good too! Life for me since our zoom call on 3/2/23 has drastically changed. Since then, I have become more proficient in my muscle testing and have done sessions on myself. I believe I have cleared many trapped emotions and even my Heartwall. The Emotion Code works…

I also used your Relationship Goals outline to Get Clear on What You Want and Vibrationally Align Myself to My Goals. I believe I have attracted my dream partner into my life this year. Many things I wrote in the Relationship Goals outline has rung true.
A very special girl has come into my life on 3/18/23 which actually happens to be a very significant and personal date for me from my past. We are both the same age, 26 years old.
We have so many common interests and similarities and we both feel the same way about each other. I'm very hopeful about this person and I don't think it's a coincidence we met.
Anyways this is something straight out of The Emotion Code.
…I have said that my dream partner will walk through the doors of my work and already has been but it is just a matter of time before we meet. I never expected it to be this person until now. Well, this girl has been a customer at my work at Whole Foods all this time I've been working there for 2 years. Not only that but she has always been my customer crush (she is the most beautiful girl). And unbeknownst to me she has admitted to me that the only reason she's been coming in there was to see me. We have never talked until that day but both had these feelings about each other and we are just now talking out of nowhere! A door has opened and something magical is happening.
Jake
Whole Foods Employee, Arizona
*At their request, placeholder images have been used to represent real clients.