Are You Ready to get the Results you always wanted?
Introducing: Loving yourself to great health
Reprogram your subconscious mind and release your emotional blocks to achieving the body you want.
Make peace with food. Make peace with your body. Supercharge your self-love.
5 private coaching and healing sessions
8 recorded group zoom calls
Online course
This journey is the start of your new life and your new habits to create lasting results in joy!
Sign Me up!
Session 1
Get clear on your health and body goal
In this deep-dive session we create your Health and Body Goal.
This helps you get crystal clear on your what and your why.
Session 2
Reprogram your subconscious mind
Discover and change subconscious beliefs that may be blocking achievement of optimal health in body, mind and spirit. Session 2 starts with a PSYCH-K® process called the Optimal Health and Wellbeing Balance, a very efficient way to create massive change, fast.
Session 3
Make peace with food
Release old patterns, emotional baggage and food intolerances.
Session 4
Self-love
Increased self-love, upgraded self-image and body image.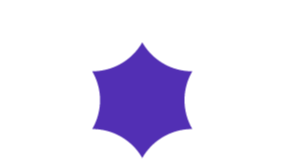 Session 5
New blueprint
Create a new epigenetic script for your health and wellbeing. Locking in all the wonderful positive change with an Alternative Life Balance.
Along the Journey
Release your Heart Wall.
Working towards 100% alignment with your Health and Body Goal.
"I lost 15lbs and quit a medicine!"
Jo
Seamstress, Florida
Grethe was recommended to me when I was at a very low emotional point in my life. It appeared I had everything in life: I was retired, had enough money and a husband who loved me. But I was not happy, and I wasn't sure why.
Grethe is so easy to talk to, she immediately put me at ease. As I began to describe what seemed like unrelated problem areas in my life, she began to really know me, and made sense of my jumble of issues. Through her many modalities she helped me let go of long-held beliefs that were making me miserable. Sometimes I cannot even put into words what I am feeling, but with her amazing empathy, she knows what is wrong and how to help me fix it.
I don't understand how she does it, but the changes she has helped me make have transformed my life. I have started eating better, have lost 15 pounds, and have eliminated one of the antidepressants I've been on for over 10 years! There is still more work to do, but after a session with Grethe I am on a positive high for days. The most valuable result of working with Grethe is the feeling of hopefulness. Whatever struggles I am going through, I know she will help me identify what is blocking me from achieving my desired outcome, and together we will work out a plan to smooth the path ahead.
Kick-start your health journey.
Download your free workbook today. 
Meet your Coach
and Energy Healer
Hi! I am Coach Grethe.
I have studied the Law of Attraction for 20+ years. My passion is learning and sharing the best hacks, tips and tricks to help my clients create the lives they want with minimum effort. This has led me to become certified in multiple energy healing modalities (PSYCH-K®, Subconscious Release Technique (SRT) Emotion Code and Body Code). I am also a certified personal trainer (NASM CPT). My background in Biology (MSc in Toxicology and 10+ years in Environmental Management) keeps me grounded in science while I brings science and spirituality together, to help YOU create Extraordinary Change that Lasts.
Learn More