Manifestation and healing

Sacred Segments is a biweekly interactive Zoom group with a focus on healing and manifestation.

Hosted by Heal Your Life Workshop Leader & Psychic Healing Facilitator Alexis Constantinou.

There are special guest healers and speakers.

We hope to see you there!

Join the Sacred Segments Facebook group
Meet your host
Alexis Constantinou is based in London. He was trained by Louise Hay as a Heal Your Life Workshop Leader. He is a man of many talents. A Psychic Healing Facilitator, singer, entertainer, voice coach and tarot reader.
Alexis has hosted Sacred Segments for a number of years. His motivation was to create a safe space for people interested in manifestation and healing to meet, discuss and learn, while holding each other in love. Alexis is always looking for interesting guests and concepts to share in the group.
Meet the regular guest speakers
Grethe Fremo-Bjørn
Manifestation Coach & Energy Healer. Passionate about finding the best tips, tricks and hacks to make the Law of Attraction work for YOU!
In her segments, Grethe does a 15 minute group energy healing using the Emotion Code.
Visit Grethe's website
Anna Pavlakis
Anna is a Shamanic Healer, Spiritual Coach and Feng Shui Consultant. For nearly 20 years Anna has been working with clients all over the world to help them bring balance, harmony, healing, and abundance into their lives.
In her segments, Anna shares Feng Shui tips, insights into the current energies, and short guided healing meditations.
Visit Anna's website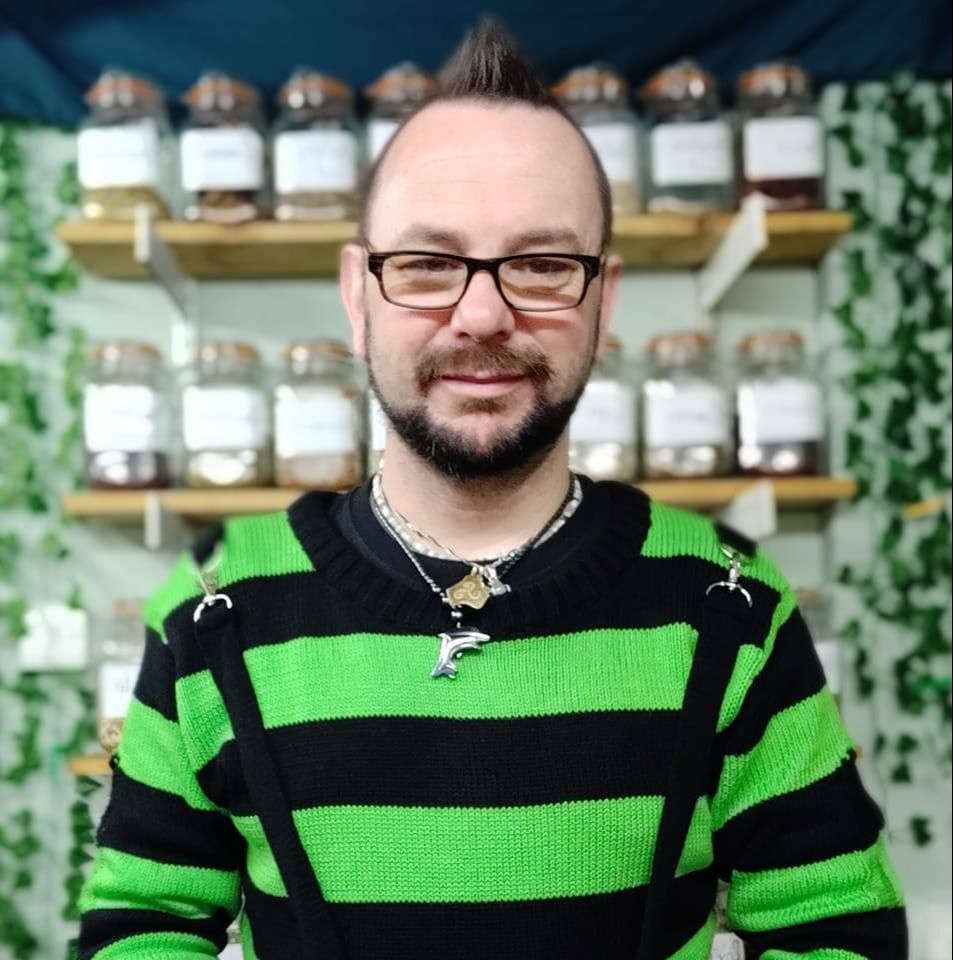 Paul Simon Bryant
Shaman, Druid, Teacher and Healer, guiding people to break free of their Geis.
Paul often guides us through a inner child healing meditation.
Visit Paul's website
Bonnie Jennings
Bonnie was told that she was a Hierophant after her near death experience in 2019, and that is one who remains in between life and death. She receives messages from above. She assists people and animals in the dying process. By profession, Bonnie was a registered nurse and a flight attendant. She is a mother, and artist, a writer of novels, a ufologist, and a lover of animals. She loves herbs and natural remedies. She has been a student of alchemy for many years and practices it now.
On Sacred Segment she usually does an artwork piece and participates with any abstract questions that are needed. She has insightful ideas.
Visit Bonnie's Facebook page
Moragji
Morag is a Master Energy Healer and Teacher, Meditation Teacher, Seer, Magdalen High Priestess
Supplier of Altar Object and Healing Tools.
Supporting you as you awaken and realise the miracle of love and light that you are.
Visit Morag's website
Annalee
Annalee is a graduate student studying consciousness and transformative studies, college instructor, shadow work coach, and tarot reader.
Next Chance to Tune in!
The meeting is held every other Wednesday, 7 pm BST.
Get your invitation by sending an email to [email protected]
Donation based
We want to make Sacred Segments available and accessible to everyone. Therefore, they are free. If you can and want to honor the great effort Alexis puts into putting everything together, you can donate to him via paypal: [email protected]
Stay Connected
Sign up for Coach Grethe's newsletter to stay up to date on upcoming events.